Everyone has one "GUILTY" show that they watch that they wish they didn't sometimes. Mine happens to be The Bachelor or Bachelorette from ABC. Tonight is the final show where the Bachelor, Brad, picks between Emily and Chantal. A small group of us are having a "Bachelor" party with dinner and dessert and a fun filled two hours.
One of the girls can't have gluten so with a little help from Betty Crocker...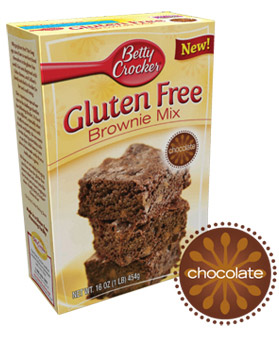 and gluten free "Oreos"...
I decided they needed a little dress up since I don't have any fun containers to display them in. I found an excellent tutorial for a Pennant Bunting at
The Shabby Nest
.
Of course we each have our own lady we want to win find love.
I just cut a small wooden dowel in half to use as the sticks. Popsicle sticks would work as well. Unfortunately, I don't have a hole punch that works so the holes I made for the sticks look a little frayed. I also used fishing line instead of string as the tutorial shows.
Wouldn't this make a cute topper at a baby shower?
Be sure to check out my
LINKY PARTIES
button at the top to see other GREAT blog parties I've linked up too.